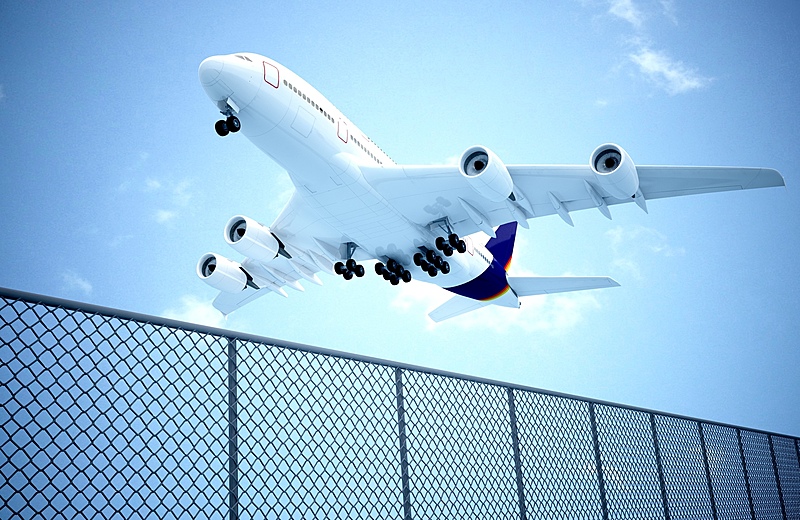 Air Ticketing
An overview of Air Travel and Air Lines:
Air travel is indeed the fastest way to cover long distances. In recent times it has become a lot cheaper and offers travelers a wide choice.
In the airline industry, there are two types of travelers: the business traveler and the leisure traveler.
Business travelers are usually flexible on the price of the tickets, but not on the dates. Leisure travelers, on the other hand, are not flexible on the price,
but are on the dates.
Most airlines try to strike a balance between these two types of travelers and offer different types of schemes targeting one or the other.
Before boarding the flight Whether you are traveling on business or for leisure, there are certain points which you need to bear in mind before traveling by air. The check-in normally opens three hours prior to the flight departure. It is recommended that you arrive two hours before the departure for domestic and three hours for international, which will allow you enough time to complete the check-in formalities.
Before leaving home, check that you have all the relevant travel documents which include tickets,
photo-id proof and passport for international travel, and other relevant documentation that may be required. After you have arrived at the terminal,
you can check for the flight information and the flight schedule which is displayed on the screens. Keep the ticket and passport ready when you are waiting to check-in.
The convenient option of web check-in is also available today which will allow you to check-in 72 hours before departure from office or home.
The different classes in airlines
Most international flights usually offer three classes: First Class, Business Class, and Economy Class. First Class is the most expensive and offers maximum comfort.
Business-class also has almost the same amenities, with small variations of seat dimensions, food options, and personalized service.
Both the classes offer lounge access, delicious meals, and drinks, extra space to work. First-class may have flatbeds and private pods.
The Economy Class offers basic facilities and often food too needs to be purchased. Some airlines also offer the Premium Economy class which is a good choice for travelers who need to work or catch up on some sleep.
A premium economy seat costs more than the regular economy.
Some top domestic and international airlines that operate out of India today are:
Top International Airlines:
For most travelers, the key parameter to choosing an airline is the value for money which they get in return. A look at domestic flights which operate within India: Cathay Pacific has redefined luxury in air travel. It has long been recognized for setting high standards with excellent service and comfortable seats. It ensure that the journey is pleasant. The efficient and courteous staff add a personal touch to your in-flight experience. The ground crew is always ready to assist you and leave no room for complaints.
Singapore Airlines:
Singapore Airlines has retained its position as the number 1 international airline. Recently it launched the premium economy class where travelers can watch in-flight entertainment on high definition monitors and savor delicious meals. The lighting in the flight has been tastefully done to create a soft ambiance which puts the traveler's mind at ease.
Qatar Airways:
Qatar Airways finds mention in the list of luxury carriers. The large and spacious first-class cabins boast of elegance. You can avail world-class service from your private space. The award-winning cabin crew will attend to all your requests and ensure that your journey is smooth. Do not be surprised if celebrity chef signature dishes and Christian Dior amenity kits are offered to you in the flight.
Emirates:
Emirates stands for opulence. Travelers can easily convert their seats into a flatbed. The airline offers complimentary drinks along with personalized meals. In-flight food which is prepared with locally sourced organic ingredients always pleases the guests. In terms of in-flight entertainment, travelers are spoilt for choice. Popular Domestic Airlines.
Some of the most common domestic flights are:
Vistara
Tata SIA Airlines Limited, operating as Vistara, is an Indian full-service airline, based in Gurgaon, with its hub at Indira Gandhi International Airport. The carrier, a joint venture between Tata Sons and Singapore Airlines, commenced operations on 9 January 2015 with its inaugural flight between Delhi and Mumbai. The airline had carried more than two million passengers by June 2016 and as of May 2019, has a 4.7% share of the domestic carrier market, making it the 6th largest domestic airline. The airline serves twenty-four destinations with a fleet of Airbus A320 and Boeing 737-800NG aircraft.
Air India:
Air India is known for its first-class luxury travel. The elegant interiors are pleasant to the eyes. It also provides delicious meals with drinks to first class passengers. The impeccable service of the well-trained staff ensures that there is no scope for complaint. We operate domestic services to 22 cities. In terms of economical traveling within India, Nas Travels offers enticing options. It offers numerous promotional packages to allure travelers and offers an extraordinary concession on the tickets. Although among domestic airlines, the airfare is among the lowest, the airline does not compromise on the quality of service.
Indigo:
Based in Gurgaon, Indigo is the largest low-cost private-owned airline which connects most of the major Indian destinations. The airline which is a part of the Inter Globe brands offers flights with state-of-the-art facilities which can be easily afforded. The airline has some of the best aircraft which cover 20 cities across India.
Spice Jet:
Spice Jet is one of the most preferred airlines in India owing to its affordability. It has been voted as the best airline in Central and South Asia. This airline started its operation in 2005 in the month of May. Although the costs are low the airline does not compromise on quality. The interiors of the flight are stylish and contemporary.